Campus Security Public Presentation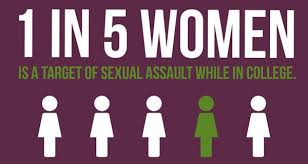 This is an opportunity for the public to come and see a presentation delivered to graduating high school girls in the region. The presentation looks at the high rates of sexual assault on college and university campuses and covers topics such as:
Rape Culture
Gender Myths
Alcohol and Sexual Assault
Safety Tips
What the Schools are Doing About the Problem
and How Students Can Create Change
This program will be adapted in the future to be delivered to graduating boys and girls but this year the program was developed for girls only. This is the only chance for boys and parents to see this very important presentation. Due to the nature of the content, this presentation is not suitable for people under 16 years old.