Support for Families
Strengthening Families Workshop
You're not alone if you feel that parenting is a tough job. It's also very challenging being a child. One of the greatest outcomes of our workshop is lower stress and a stronger connection to our children. In combination with the Strengthening Families Program we offer some of the latest information on the importance of respectful relationships with our children such as Gordon Nuefeld's book 'Hold On To Your Kids'. We also include information on how nutrition affects behaviour and explore attachment friendly discipline tools.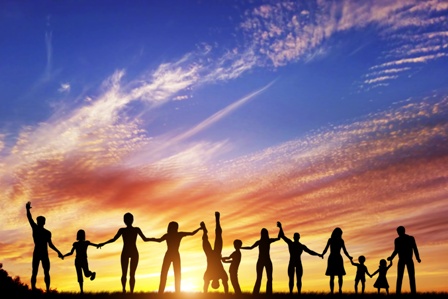 The primary focus of our workshop is 'attachment parenting'. Our children need us more than anything and when we sever this connection they turn to their peers for answers to their problems. This creates one of the biggest challenges a parent can face. By developing an attachment friendly relationship through good leadership our children become closer and parents matter more to them. Children want to listen. When this connection is strong, the children become more resilient to negative pressures outside the home and empowers them with courage to make better decisions.Through attachment parenting techniques, we change how we respond to our kids and foster a better relationship that keeps our children connected to us. This workshop is for anyone that would like to inspire positive growth and change. Our goal is to reduce day-to-day stress in the family by improving communication and understanding.
The Strengthening Families workshop is for any parent (fathers, mothers, grandparents, step parents or guardians) of a child that wants to learn some additional tools and gain a better understanding of their children. We are currently focusing on children ages 6-11 however we do have a 12-16 year-old program if requested. We have many resources available as well for those who wish to make an appointment.
The SFP workshop is available in Smithers, Houston and Moricetown and runs one evening/week for five weeks. We start with a catered dinner at 4:45pm and finish at 7:30pm.
For more information about this program, please call Jason at 250-847-9000 or email at sfpcoordinator@gmail.com